At Cypresswood we focus on three distinct fundamental parts of the game:
Those who want to learn to play the game start with our Learn to Play program.
Kids 18 and under who desire to learn the game through our Junior Academy.
Experienced golfers seeking to improve their game with our Game Improvement program.
LEARN TO PLAY GOLF
Have you thought about learning to play golf, but didn't know where to start?
Our Learn to Play program is designed to break down all the barriers so you can enjoy learning to play this great game! This program is designed to be fun, affordable, family orientated, and only requires the willingness to share 1-hour a week with us. Our professional, friendly and highly motivated team is ready to help each participant discover how quickly they can be playing golf with anyone!
Being able to enjoy affordable instruction from qualified teachers is a huge part of the improvement process. We have developed a revolutionary Golf Instruction & Lessons Program, that will enable you to begin, learn and grow in the game and still afford to play golf, too!
But, I've never played golf.
That's exactly why created our Learn to Play Golf program. We are passionate about growing this game and have developed the Learn to Play Golf Program for beginners, with a goal to transform you into enjoying golf on the course with others in just 5 weeks! And...we can provide rental clubs if needed.
Meet your Instructor.
Tirrel Baymon is an accomplished golfer from Trevor Brown High School and played collegiate golf at Florida A&M on a full scholarship. Tirrel directs all of our golf instruction and has been a Golf Professional at Cypresswood Golf Club since 2010. Working wth the First Tee out of college, Tirrel has conducted junior clinics with KJ Choi and Stewart Cink, a career highlight of his was receiving instruction from Tiger Woods.
For more information or to sign up for a session please contact Tirrel Baymon PGA, Director of Better Golf at (281) 821-6300 or EMAIL.
JUNIOR ACADEMY
Get your Junior ready to compete.
Our Junior Golf Academy enables students to improve their game and learn how to play competitive golf through weekly clinics and coaching. Our Director of Better Golf, Tirrel Baymon, will ensure each student reaches their full potential in golf, ultimately resulting in lower scores and the very best chance to compete at the highest level.
Benefits:
• Unlimited range practice, including range balls.
• Unlimited golf after 3:00pm, 7-days a week on our Cypress Course (excluding cart).
• Tournament entry fees and prizes throughout the year.
• Learn to create a proper practice and play schedule.
Cost is $79.99 + tax per month.
Includes one 30-minute private lesson per week and
Saturday clinics. (Ages 12 and under 12pm-1pm; Ages 13 and over 11am-12pm)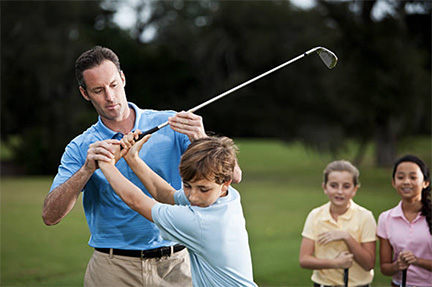 GAME IMPROVEMENT
Are you ready for heading out on your own?
Designed for the golfer that wants to improve his or her game, Cypresswood announces our new Player Development Program.
Monthly membership costs are:
Individual Membership $58 + tax

Add One Family Member $83 + tax

Add 2 Family Members $99 + tax
Membership includes unlimited range balls 7 days a week during range hours (range may be closed for outings, maintenance or inclement weather) and discounted golf fee ($24 + tax cart fee) after 2:00pm 7 days a week, when course is not occupied with a tournament/outing, or for maintenance or inclement weather.
How Do You Participate?
Join Cypresswood Golf Club's Men's Golf Association or Women's Golf Association! These associations have been developed to encourage you to work on your game, meet new golfers, receive inexpensive golf lessons, and enjoy the camaraderie of friendly competition all adding up to enjoying golf more! The association memberships include:
USGA Handicap Service - you have to have a handicap to play in most tournaments and getting a handicap is one of the best ways to track your improvement!
$20 Individual 30-minute lessons - providing you inexpensive instruction from qualified instructors is the driving force behind our Play Better Golf program. One-on-one teaching allows you to focus on what you need to do in order to play better.
$10/person 30-minute Group lessons - learning together is fun and can be quite rewarding! You glean the benefits of other golfers questions and input and have fun doing it!
Designated Weekly and Evening Association Group Play Dates with Hospitality and Prizes - a chance to take what you've learned to the course and enjoy some friendly competition as a team. Add a nice food & beverage special after play along with prizes and you've got yourself a fun evening enjoying golf!
10% off Non-Sale Golf Shop Merchandise or Special Order Merchandise - once you start playing better you'll probably want to dress the part! Look good and swing away!!
Free Green Fee When You Refer A New Member - have a friend that keeps threatening to learn to play? Now's the chance to help them start on the right foot and get a little benefit yourself!
The Annual Association Fee is only $49.99
For more information or call (281) 821-6300 or simply fill out the form on the right of the page.